A new way for emergent readers to build reading confidence and enjoyment.
In 2023 PRG spearheaded a partnership project with adult literacy specialists and prison education provider Novus to create reading groups aimed at emergent readers.

Many prisoners feel they struggle with reading. There are some good basic skills courses, excellent initiatives like Shannon Trust's Turning Pages and creative projects organised by prison libraries.

Becoming a reader is also about stamina, commitment and developing interest. This is where a reading group can really help by offering a space for supported reading and enjoyable book talk.
Reading the Way sponsors informal groups in prisons that build confidence and skills through reading together and discussion. There are no tests or assessments and no pressure on participants to read aloud in the group. But everyone is encouraged to take part in the conversation. The groups read a wide variety of short texts, from poems and short stories to letters and song lyrics. And where possible, the material is chosen by the participants themselves.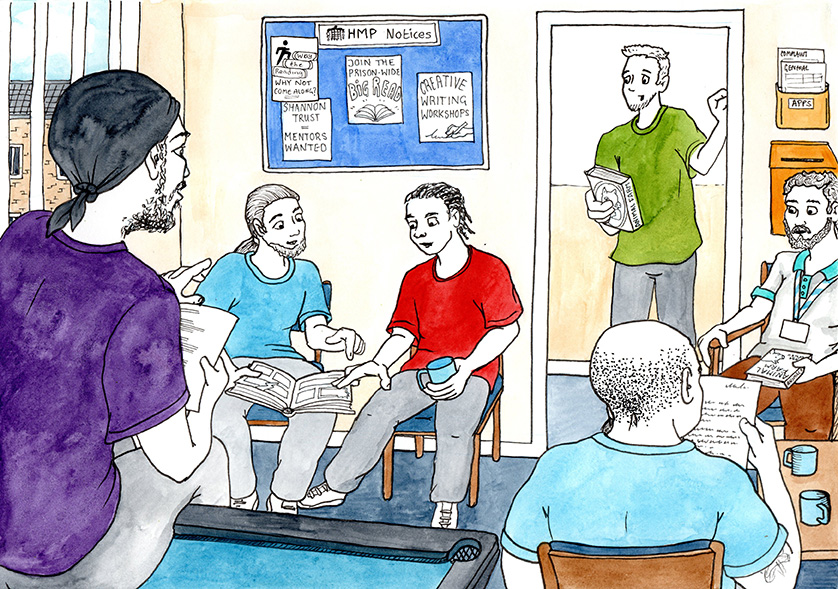 Want to find out more?
Reports – Reading the Way Evaluation Report, July 2023
Reading the Way Community – If you would like the join the Reading the Way Community, please complete the short form below and we will send you a login to the Community Page (to access resources and find out more about upcoming community meetings, training and mentoring.)