A guest blog from David Kendall.
Books are windows on the world. They introduce us to places we may not otherwise see. In that way they are vital maps that show what exists in the world.
Picture books are likely to be the first windows we encounter. For a long time publishers shied away from subjects such as divorce and mental illness, or showing a world not shaded by Enid Blyton. And yet there is still terra incognita on these maps, places we don't want children to see or hear about. Places marked Here be Dragons, except there are a zillion books with dragons. How many picture books feature prison – something that affects over 300,000 children in the UK each year? Divorce affects less than a third of that).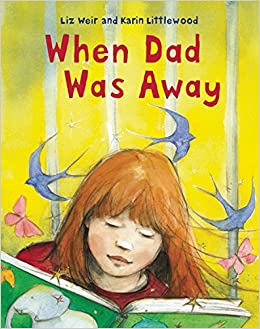 There was When Dad Was Away by Liz Weir and Karin Littlewood, a book dads in prison were drawn to. One even copied out the text and put in his own children's names, with his own drawings. It gave him a way of explaining where he was to his family. When Dad Was Away has been out of print for some years now.
America, with its vast prison population, produces a few more picture books. I take in books such as Visiting Day, Knock Knock, or Hazelnut Days.
'That's a bit on the nose,' said one dad putting Visiting Day back on the pile. Because not every parent in prison is comfortable explaining to their children where they are. This initially struck me as strange. What choice did you have? How could you hide it? If you wanted to see your children, and these men did, their children, even babies, would be searched as they entered the prison. It didn't seem likely you could hide where you were. The men grinned at my ignorance. 'I tell them I work here. She doesn't need to know.' The men with young children (under three) nodded. 'They're too young to understand it all. I'll be out before they're old enough to remember any of this.' The men with older children, or doing long sentences, remained silent they knew this wasn't an option for them.
The new picture book I've added to my precious list is Milo Imagines the World (Matt de la Pena, illustrated by Christian Robinson). We see, Milo, a young boy travelling the subway with his older sister.
'These monthly Sunday train rides are never ending, and as usual, Milo is a shook-up soda.'
To calm himself he watches the other passengers, imagining what lives they have away from the train. A boy in a suit with white Nikes, must live in a castle, a whiskery man must live in a cluttered apartment with mewling cats. We have lots of fun seeing Milo's imagining of these lives through his drawings (the illustrations are gorgeous). He also worries about his sister who is absorbed in her phone. Milo has only his imagination and drawings.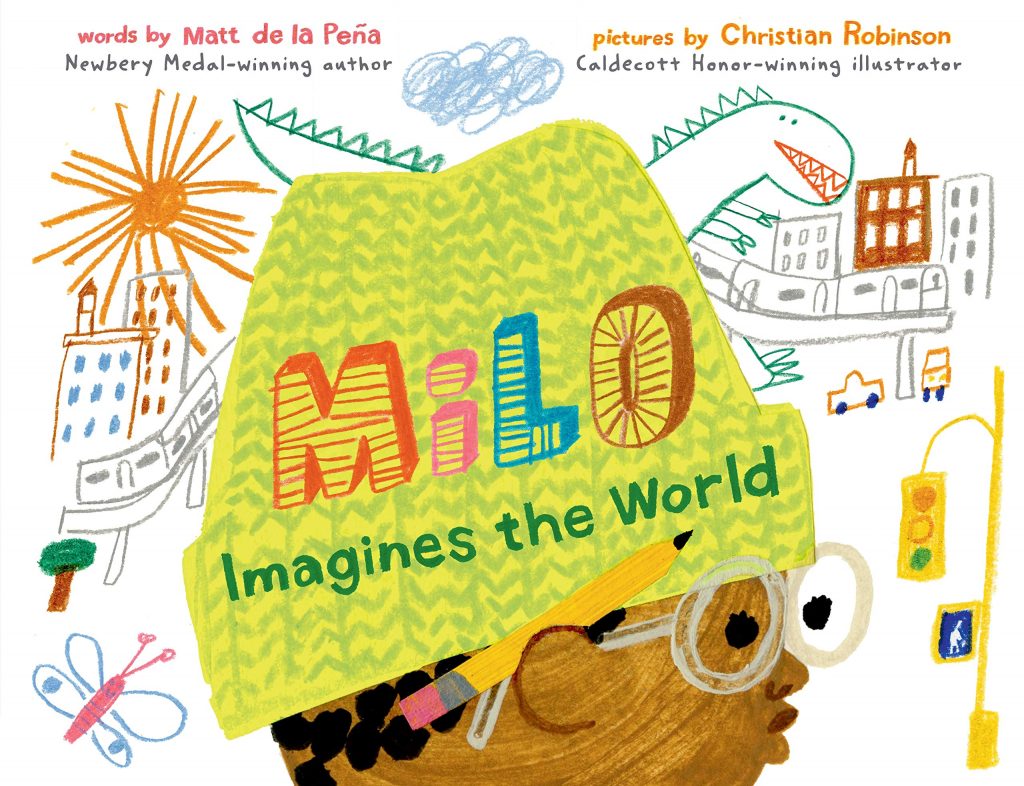 'Butterflies flood Milo's stomach'. We can feel the story moving towards a conclusion, we've got off the train, left the station and joined a long queue. Milo is surprised to see the boy in the suit and white Nikes there too. His sister apologises for ignoring him earlier. We see them going through the metal detector and into the big room where their mother is waiting. We see the guards by the door. Milo and his sister rush to their mother. The pictures show a family reunited inside and, through Milo's imagination/drawings, outside. Throughout the story the word 'prison' never appears, and yet that ending gives an opportunity to say more. I wonder how this will go down with the dads I work with in prison.
Prison Reading Groups and Give A Book worked with Macmillan (Milo's publisher) and Radio Wanno to bring the book to the dads in HMP Wandsworth. The book was trailed on the radio with an interview with the author. Dads were given copies to read with their children. Due to covid restrictions the reading was down the phone rather than in visits. This doesn't seem to have been a wholly bad thing. One dad said he'd read the book with each of his children and they now send him new books so he can carry on reading to them.
Another dad said 'maybe in a few years we can read this together and I can tell her where I been in this hard and bad time.'
More books like this please.
With thanks to David Kendall for this blog.