Reading in Prison day 2019
Our annual Reading in Prison day took place at the University of Roehampton this Friday 6th September, another brilliant day of discussion and debate thanks to our wonderful speakers, panellists and guests.
This year was particularly special as it marked twenty years since Prison Reading Groups began, and two years since Prison Reading Groups became part of Give a Book.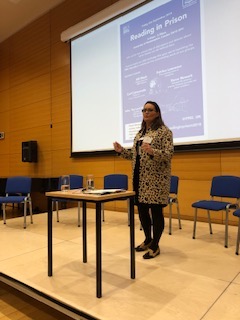 Alli Black, Deputy Governor of HMP Kirkham, began the day with a frank and fascinating talk on some of the challenges, motivations and opportunities involved in working in prison.
Steve Newark summed up wonderfully how reading in prison helped him to strengthen bonds with his family and find fulfilling and interesting work after his release.
We were delighted to hear from John, the Lord Bird, the founder of the Big Issue, about his new magazine, Chapter Catcher, and from Carl Cattermole, the author of Prison: A Survival Guide. And a huge thank you to The Reading Agency for revealing their brand new list of Quick Reads to us on the day!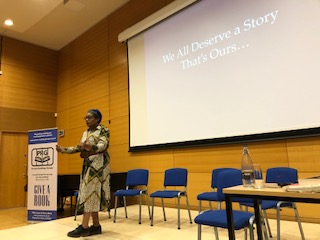 While the day involved plenty of discussion about the challenges of working in prison, we had lots of reminders of the importance of reading and books. Patrice Lawrence's talk on why We All Deserve a Story That's Ours made us think about the importance of reading for identity and family, and it was a treat to hear her personal and insightful story.
To mark our 20th year, we had asked for nominations from groups, librarians, volunteers and staff for our first PRG Awards. It was wonderful to hear the personal testimonies and nominations from groups, and a great chance to recognise the hard work which goes on from all sides to enable the reading groups to flourish. Well done to all the nominees and winners!
'this prison reading group is a wonderful thing, because I would never have read such a book on the outside, and it's changed my point of view completely'
We were lucky to hear from so many more interesting speakers, as part of panels, poetry performances, and workshops. We finished off the day with a very special PRG cake, and performances from Errol McGlashan and Jason Smith made this a particularly memorable year.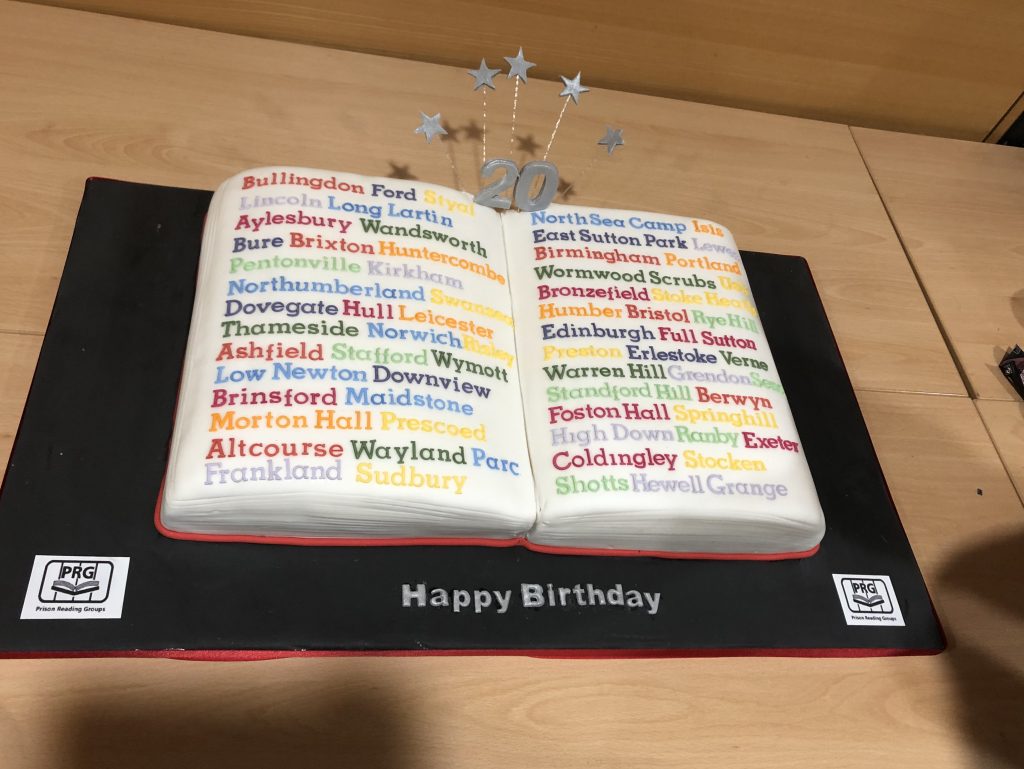 What a way to celebrate 20 years of Prison Reading Groups!