Each month we add two new books, with accompanying resources, to Book Talk. Choose which title your group would like to read and then request up to 20 copies of the book from us via the email link below (or email Olivia on admin@prg.org.uk).
The books will be sent to you by post and you can hand out the books along with the resources sheet, which you can download below.
Once everyone has read the book and written some notes on the resources, you can collect in the responses and send them to us via post or scan, together with the facilitator feedback form. We will collate them into a discussion document like this, and hope you can then circulate this to the group, in a newsletter, or in the library.
October 2021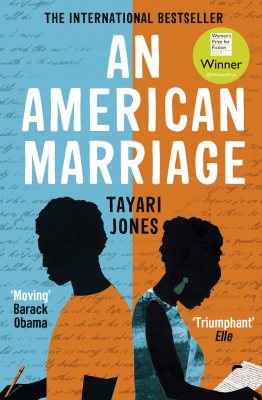 Newlyweds Celestial and Roy are the embodiment of the American Dream. He is a young executive, and she is an artist on the brink of an exciting career. Until one day they are ripped apart by circumstances neither could have imagined. Roy is arrested and sentenced to twelve years for a crime Celestial knows he didn't commit.
A tender and humane dissection of what happens to a relationship when unforeseen events conspire to sabotage it, Tayari Jones' story subtly probes issues of race and justice with a piercing emotional intelligence and colossal heart.
Winner of the Women's Prize for Fiction 2019.
'A moving portrayal of the effects of a wrongful conviction on a young African-American couple.' – Barack Obama Thank you to our volunteer Katy for choosing this title and creating the resource.
---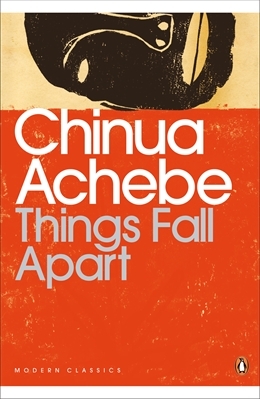 Okonkwo is the greatest wrestler and warrior alive, and his fame spreads throughout West Africa like a bush-fire. But when he accidentally kills a clansman, things begin to fall apart. Then Okonkwo returns from exile to find missionaries and colonial governors have arrived in the village. With his road thrown radically off-balance, he can only hurtle towards tragedy.
Things Fall Apart is Achebe's first novel. It has become a milestone book in schools throughout Africa as a study of African literature. It is also widely read and studied in English-speaking countries as a piece of work which shows the traditionally rich, pre-colonisation, African life.
'The writer in whose company the prison walls fell down' – Nelson Mandela
Thank you to our volunteer Neville for choosing this title and creating the resource.
---
Here are our previous Book Talk choices…
You are welcome to choose from any of these choice too.
September 2021
It's 1981, a year of riots and royal weddings,and trying to find a place in it all is nine-year-old Leon. He and his little brother Jake have gone to live with Maureen. They've lost one home but have they found another?
Maureen feeds and looks after them. She claims everything will be okay. But will they ever see their mother again? Who are the couple who secretly visit Jake? Between the street violence and the street parties, Leon must find a way to reunite his family…
Shortlisted for the 2017 Desmond Elliot Prize and Costa First Novel Award.
My Name is Leon balances the gritty with the feel good. Thank you to our volunteer Katy for choosing this title and creating the resources.
---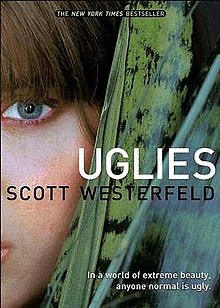 Set in a near dystopian future, Uglies presents a world where everyone is considered unattractive until they are forced to perform extreme cosmetic surgery to turn them "pretty". But Tally, just a few weeks from her surgery, decides to rebel against the standards society has set. The book shows the sinister side of material beauty.
Scott Westerfeld is an American writer of young adult fiction. A major theme in his work is the idea of free thinking or questioning authority.
Thank you to our volunteer Kousiha for choosing Uglies and creating the resources.
---
August 2021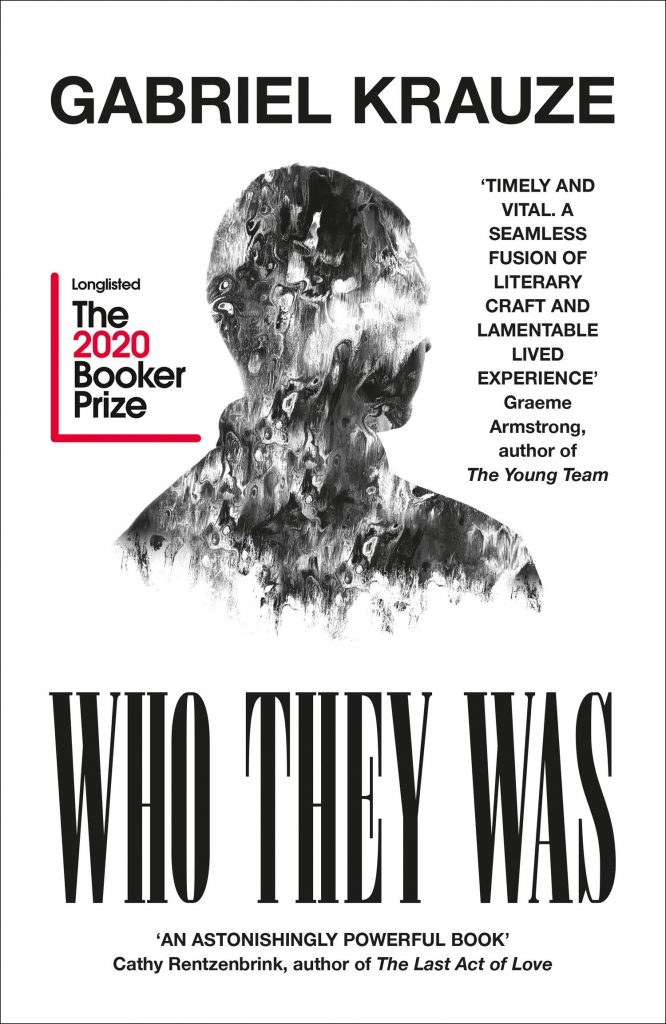 An urgent and electrifying work of autofiction: the first-hand account of a young man who has lived a life of violent crime, and who expresses it boldly, accurately, and at times even beautifully.
Gabriel Krauze came of age among the high rises and back streets of South Kilburn. He was not an observer on the periphery of violence. He was – personally – heavily involved in gangs, drugs, guns, stabbing and robbery – all while completing an English degree at Queen Mary's University.
Who They Was comes directly from that experience and as such it is confronting, exhilarating, morally complex, and utterly unique.
---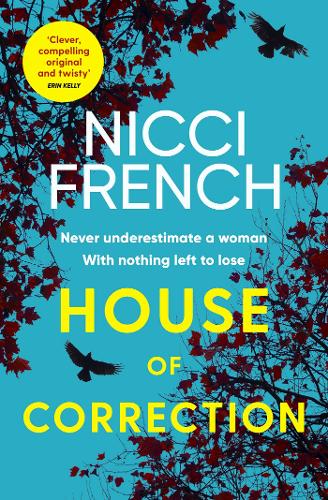 She's a murderer. Everyone knows she killed Stuart Rees-why else would his dead body be found in her shed? So now Tabitha is in prison, awaiting trial. Coming back to the remote coastal village where she grew up was a mistake.
That day is such a blur, she can't remember clearly what happened. There is something she is missing, something important… She only knows one thing. She is not capable of murder. And the only one she can trust to help her out of this situation is herself.
Highly commended for The Crime Writers Association Gold Dagger Award 2021.
Thank you to our volunteer Cathy for choosing House of Correction and creating the resources:
---
July 2021
This month, we are delighted to have copies of The Fortune Men by Nadifa Mohamed. Thanks to a kind member of the public, who ordered us copies of the book from Newham Bookshop – supporting an independent bookshop and PRG at the same time!
Thank you to Penguin Random House for organising this donation and providing resources below.
Mahmood Mattan is a fixture in Cardiff's Tiger Bay, 1952, which bustles with Somali and West Indian sailors, Maltese businessmen and Jewish families. He is a father, chancer, some-time petty thief. He is many things, in fact, but he is not a murderer.
So when a shopkeeper is brutally killed and all eyes fall on him, Mahmood isn't too worried. It is true that he has been getting into trouble more often since his Welsh wife Laura left him. But Mahmood is secure in his innocence in a country where, he thinks, justice is served.
It is only in the run-up to the trial, as the prospect of freedom dwindles, that it will dawn on Mahmood that he is in a terrifying fight for his life – against conspiracy, prejudice and the inhumanity of the state. And, under the shadow of the hangman's noose, he begins to realise that the truth may not be enough to save him.
'Chilling and utterly compelling, The Fortune Men shines an essential light on a much-neglected period of our national life' Sathnam Sanghera, author of Empireland
---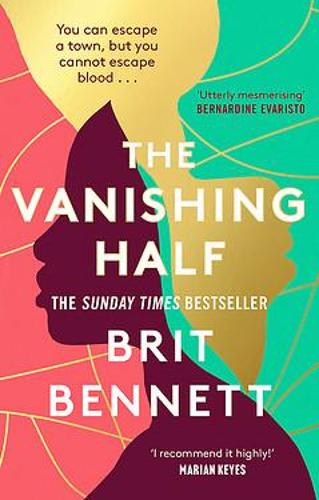 The Vignes twin sisters will always be identical. But after growing up together in a small, southern black community and running away at age sixteen, it's not just the shape of their daily lives that is different as adults, it's everything: their families, their communities, their racial identities.
Ten years later, one sister lives with her black daughter in the same southern town she once tried to escape. The other secretly passes for white, and her white husband knows nothing of her past. Still, even separated by so many miles and just as many lies, the fates of the twins remain intertwined. What will happen to the next generation, when their own daughters' story lines intersect?
Thank you to our volunteer Liz for creating resources for The Vanishing Half:
---
June 2021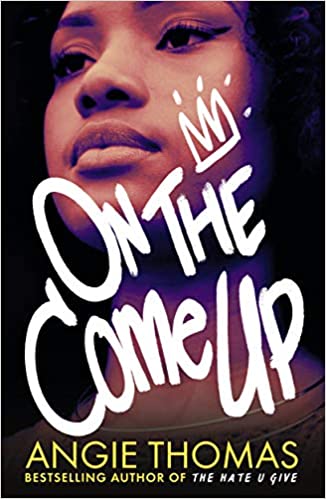 A powerful story about hip hop, freedom of speech – and fighting for your dreams, even as the odds are stacked against you.
Bri wants to be one of the greatest rappers of all time. As the daughter of an underground hip hop legend who died right before he hit big, Bri's got massive shoes to fill.
But when her first song goes viral for all the wrong reasons, Bri finds herself at the centre of controversy and portrayed by the media as more menace than MC. And with an eviction notice staring her family down, Bri no longer just wants to make it – she has to. Even if it means becoming the very thing the public has made her out to be.
By Angie Thomas, author of bestselling YA novel The Hate U Give.
---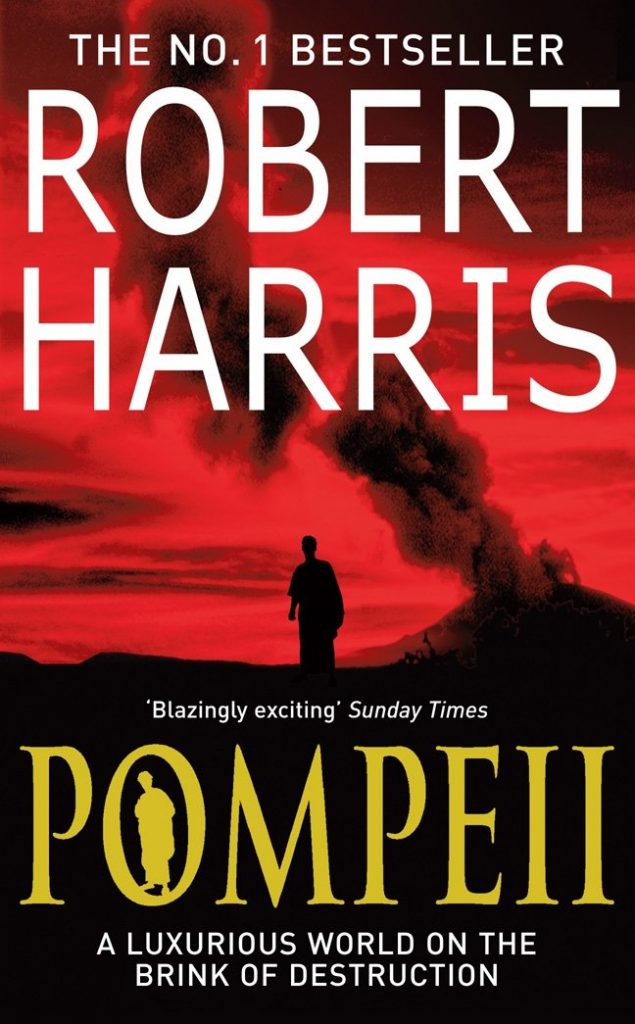 A sweltering week in late August. Where better to enjoy the last days of summer than on the beautiful Bay of Naples? But even as Rome's richest citizens relax in their villas around Pompeii and Herculaneum, there are ominous warnings that something is going wrong. Wells and springs are failing, a man has disappeared, and now the greatest aqueduct in the world – the mighty Aqua Augusta – has suddenly ceased to flow.
Through the eyes of four characters – a young engineer, an adolescent girl, a corrupt millionaire and an elderly scientist – Robert Harris brilliantly recreates a luxurious world on the brink of destruction.
---
May 2021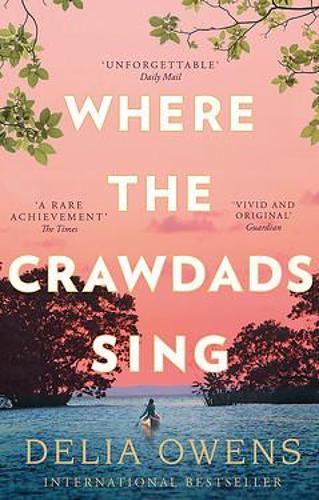 For years, rumors of the "Marsh Girl" have haunted Barkley Cove, a quiet town on the North Carolina coast. So in late 1969, when handsome Chase Andrews is found dead, the locals immediately suspect Kya Clark, the so-called Marsh Girl. But Kya is not what they say.
Sensitive and intelligent, she has survived for years alone in the marsh that she calls home, finding friends in the gulls and lessons in the sand. Then the time comes when she yearns to be touched and loved. When two young men from town become intrigued by her wild beauty, Kya opens herself to a new life – until the unthinkable happens.
A thoughtful page-turner – at once an exquisite ode to the natural world, a heartbreaking coming-of-age story, and a surprising tale of possible murder.
---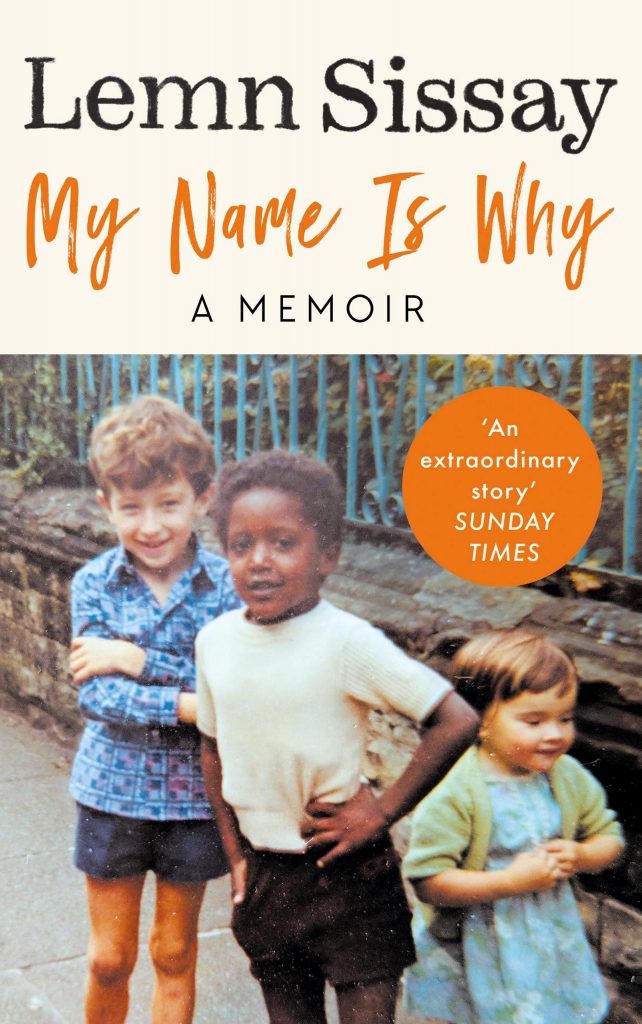 At the age of seventeen, after a childhood in a fostered family followed by six years in care homes, Norman Greenwood was given his birth certificate. He learned that his real name was not Norman. It was Lemn Sissay. He was British and Ethiopian. And he learned that his mother had been pleading for his safe return to her since his birth.
This is Lemn's story; a story of neglect and determination, misfortune and hope, cruelty and triumph. Sissay reflects on a childhood in care, self-expression and Britishness, and in doing so explores the institutional care system, race, family and the meaning of home.
---
April 2021
For World Book Night….
Join in with the World Book Night experience by reading this Stephen King novella in April. We will share feedback from the groups on Twitter on World Book Night (23rd April).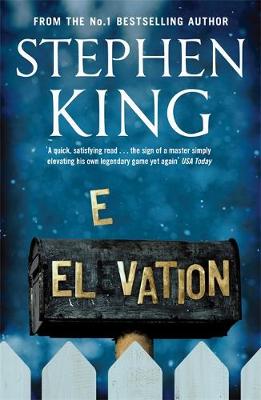 In the small town of Castle Rock word gets around quickly. That's why Scott Carey only confides in his friend Doctor Bob Ellis about his strange condition. Every day he's losing weight – but without looking any different.
Meanwhile a new couple, Deirdre and Missy, owners of a 'fine dining experience' in town, have moved in next door. Scott is not happy that their dogs keep fouling on his lawn.
But as the town prepares for its annual Thanksgiving 12K run, Scott starts to understand the prejudices his neighbours face. Soon, they forge a friendship which may just help him through his mysterious affliction…
You can read an extract here. This book is perfect for less confident readers too.
---
Or join in the read-along book club!
Set up by one of our volunteers, a virtual public reading group has been set up to read books alongside our prison groups. We will share feedback anonymously between the groups.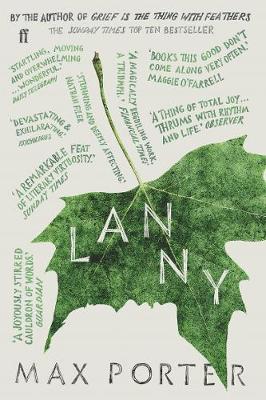 'Longlisted for the Booker Prize, Porter's second novel is a fable, a collage, a dramatic chorus, a joyously stirred cauldron of words.' – The Guardian
A child, a family, a village; a community built on ancient soil, shelter to generations of lives and the tales they tell. For all time, Dead Papa Toothwort has forever walked amongst them all. Now, he is drawn again from his slumber, drawn to something new and precious. The boy. Lanny.
Fusing the modern with the mythic and the prosaic with the polyphonic, Porter's spare, spectral novel mines folklore, fable and the deep-dug tendrils of village life for something both age-old and vibrantly alive.
---
March 2021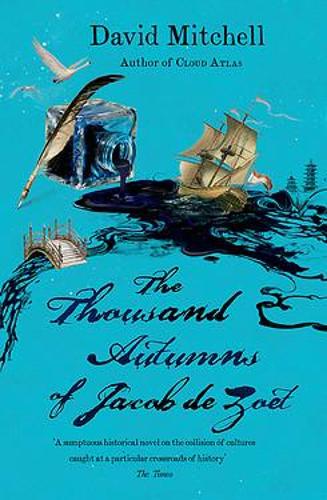 Be transported to a place like no other: a tiny, man-made island in the bay of Nagasaki, for two hundred years the sole gateway between Japan and the West. Here, in the dying days of the 18th-century, a young Dutch clerk arrives to make his fortune. Instead he loses his heart.
Step onto the streets of Dejima and mingle with scheming traders, spies, interpreters, servants and concubines as two cultures converge. In a tale of integrity and corruption, passion and power, the key is control – of riches and minds, and over death itself.
The Sunday Times Number One Bestseller, from the author of CLOUD ATLAS and THE BONE CLOCKS.
---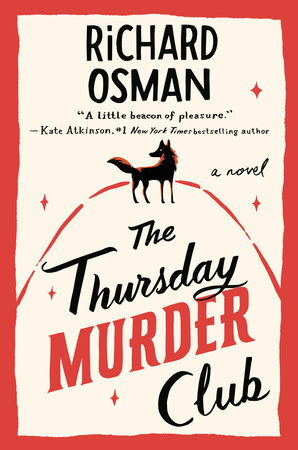 In a peaceful retirement village, four unlikely friends meet weekly in the Jigsaw Room to discuss unsolved crimes; together they call themselves the Thursday Murder Club.

When a local developer is found dead with a mysterious photograph left next to the body, the Thursday Murder Club suddenly find themselves in the middle of their first live case.

As the bodies begin to pile up, can our unorthodox but brilliant gang catch the killer, before it's too late?
The debut novel from Richard Osman, presenter and producer of Pointless.
---
February 2021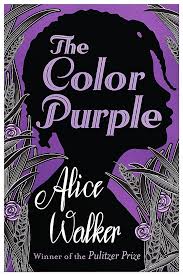 The Color Purple by Alice Walker
Set in the deep American South between the wars, The Color Purple is the classic tale of Celie, a young black girl born into poverty and segregation.
Raped repeatedly by the man she calls 'father', she has two children taken away from her, is separated from her beloved sister Nettie and is trapped into an ugly marriage.
But then she meets the glamorous Shug Avery, singer and magic-maker – a woman who has taken charge of her own destiny. Gradually Celie discovers the power and joy of her own spirit, freeing her from her past and reuniting her with those she loves.
A great book to explore in LGBT+ History month.
---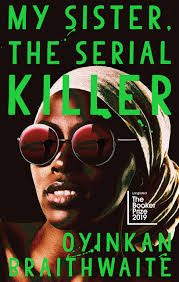 My Sister, the Serial Killer by Oyinkan Braithwaite
As smart and murderous as Killing Eve, My Sister, the Serial Killer is a blackly comic novel about how blood is thicker – and more difficult to get out of the carpet – than water…
When Korede's dinner is interrupted one night by a distress call from her sister, Ayoola, she knows what's expected of her: bleach, rubber gloves, nerves of steel and a strong stomach. This'll be the third boyfriend Ayoola's dispatched in "self-defence" and the third mess that her lethal little sibling has left Korede to clear away. She should probably go to the police for the good of the menfolk of Nigeria, but she loves her sister and, as they say, family always comes first. Until, that is, Ayoola starts dating the doctor where Korede works as a nurse. Korede's long been in love with him, and isn't prepared to see him wind up with a knife in his back: but to save one would mean sacrificing the other…
---
January 2021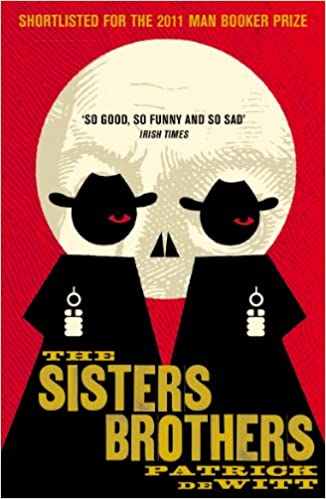 Shortlisted for the 2011 Man Booker Prize.
Hermann Kermit Warm is going to die.
Across 1000 miles of Oregon desert his assassins, the notorious Eli and Charlies Sisters, ride – fighting, shooting, and drinking their way to Sacramento. But their prey isn't an easy mark, the road is long and bloody, and somewhere along the path Eli begins to question what he does for a living – and whom he does it for.
"So good, so funny and so sad" Irish Times
---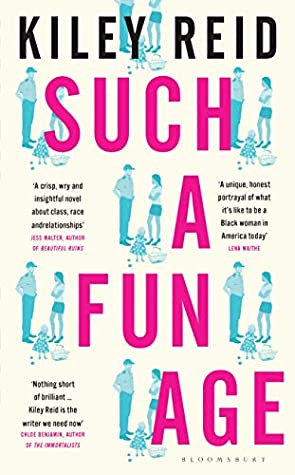 A striking and surprising debut novel from an exhilarating new voice, Such a Fun Age is a page-turning and big-hearted story about race and privilege, set around a young black babysitter, her well-intentioned employer, and a surprising connection that threatens to undo them both.
With empathy and piercing social commentary, Such a Fun Age explores the stickiness of transactional relationships, what it means to make someone "family," and the complicated reality of being a grown up.

---
December 2020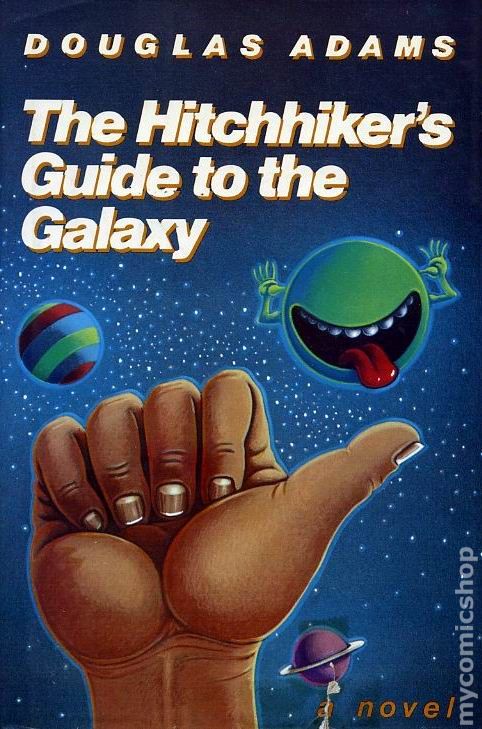 The Hitchhikers Guide started as a BBC radio series in 1978. The first of the five novels was published in 1979 and there has also been a TV series and a 2005 feature film.
Seconds before the Earth is demolished to make way for a hyperspace
bypass, Arthur Dent is plucked off the planet by his friend Ford Prefect, a researcher for the revised edition of The Hitchhiker's Guide to the Galaxy. For the last fifteen years, the alien Prefect has been posing as an out-of-work actor on earth.
---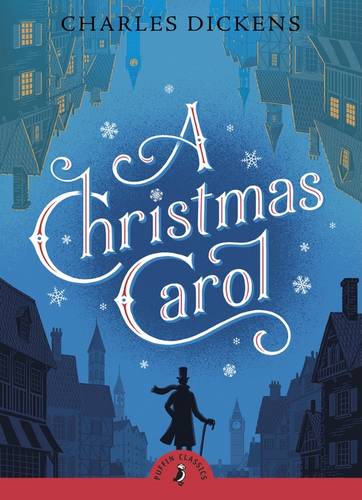 Since it was first published in 1843 A Christmas Carol has had an enduring influence on the way we think about the traditions of Christmas.
One of Dicken's most enduring and memorable characters, Ebenezer Scrooge is a miser, penny-pinching with no care for his own happiness or those of any others.
Then, one Christmas Eve, he is visited by three ghosts: the ghosts of Christmas past, present and future. As they turn the clock back on Scrooge's own life, it's tragedies and misdemeanours, and reveal the shadow of the life that is yet to come, they reveal to him the true meaning of Christmas.
November 2020
A selection of witty and provocative essays from the father of New Journalism. Frank Sinatra in a pool hall, troubled by a cold, unable to sing and not in the best of moods; the boxer Floyd Patterson, gentle and dignified, haunted by the sense that he was always a loser; Fidel Castro being introduced to an ageing and infirm Muhammad Ali.
In these compulsively readable profiles one of America's finest journalists lays bare the man behind the myth.
---
October 2020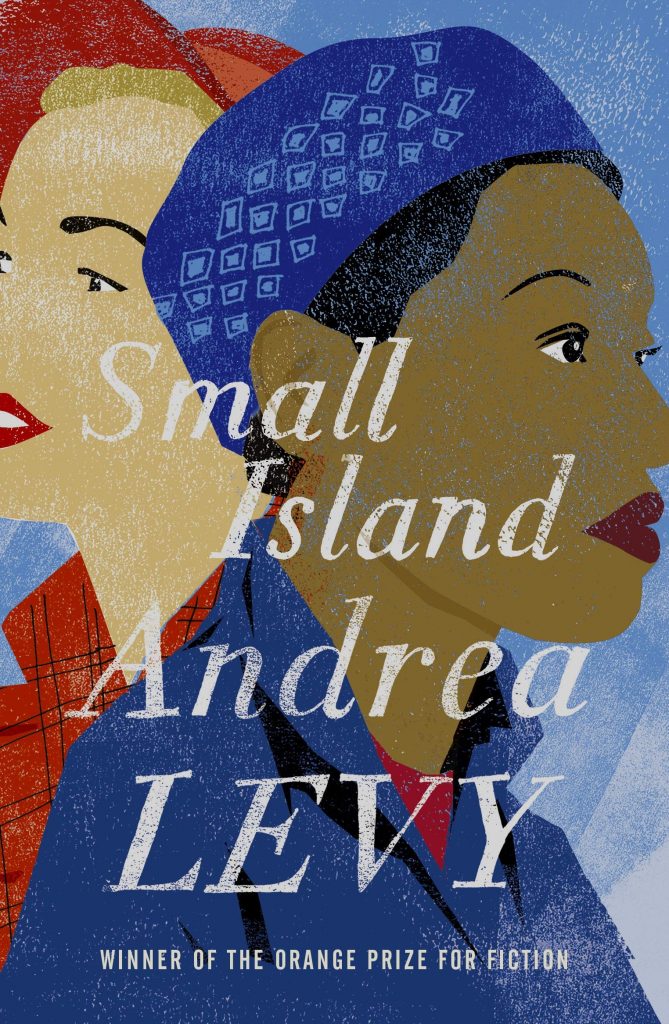 It is 1948, and England is recovering from a war. But at 21 Nevern Street, London, the conflict has only just begun. Queenie Bligh's neighbours do not approve when she agrees to take in Jamaican lodgers, but Queenie doesn't know when her husband will return, or if he will come back at all. What else can she do? Gilbert Joseph was one of the several thousand Jamaican men who joined the RAF to fight against Hitler. Returning to England as a civilian he finds himself treated very differently. It's desperation that makes him remember a wartime friendship with Queenie and knock at her door.
---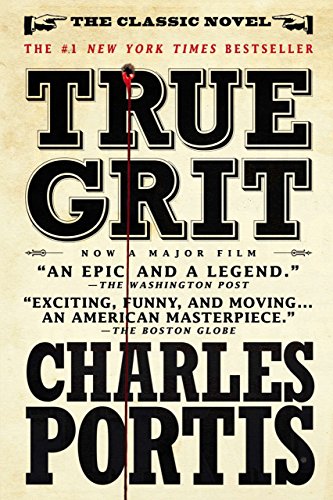 There is no knowing what lies in a man's heart. On a trip to buy ponies, Frank Ross is killed by one of his own workers. Tom Chaney shoots him down in the street for a horse, $150 cash, and two Californian gold pieces. Ross's unusually mature and single-minded fourteen-year-old daughter Mattie travels to claim his body, and finds that the authorities are doing nothing to find Chaney. Then she hears of Rooster – a man, she's told, who has grit – and convinces him to join her in a quest into dark, dangerous Indian territory to hunt Chaney down and avenge her father's murder.
---
September 2020 – You are welcome to pick from these choices too.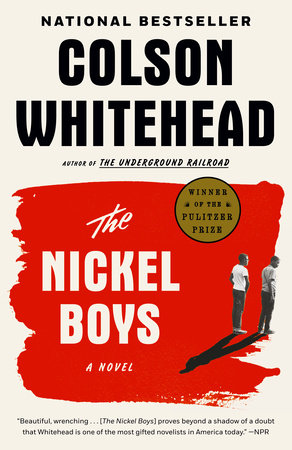 In this latest novel, following the Pulitzer Prize -winning The Underground Railroad, Colson Whitehead brilliantly dramatizes another strand of American history through the story of two boys sentenced to a hellish reform school in Jim Crow-era Florida.

When Elwood Curtis, a black boy growing up in 1960s Tallahassee, is unfairly sentenced to a juvenile reformatory called the Nickel Academy, he finds himself trapped in a grotesque chamber of horrors.
---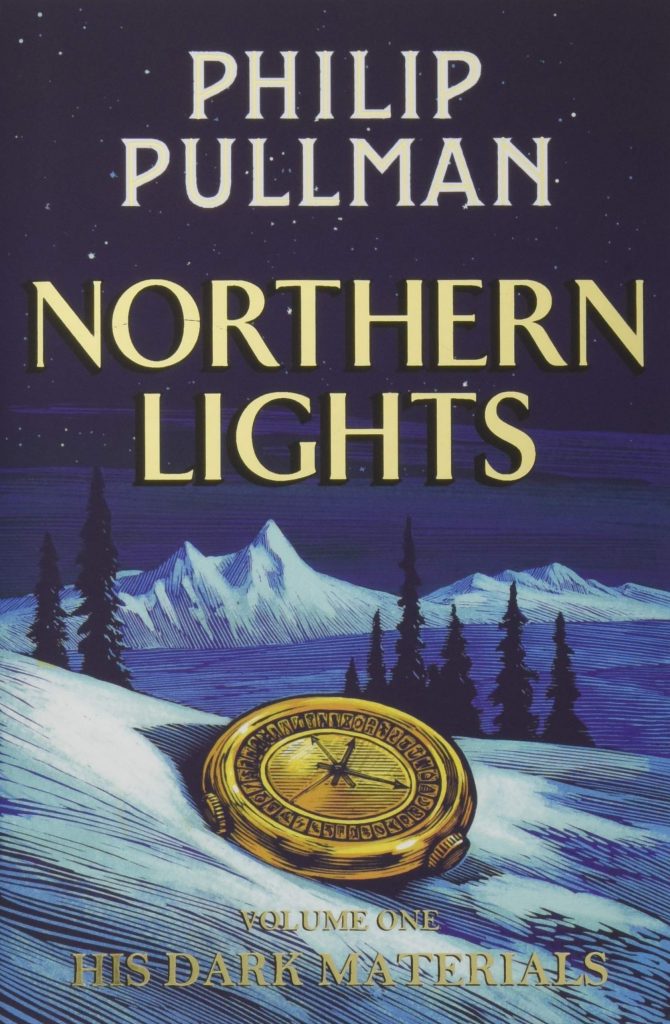 The first volume in Philip Pullman's groundbreaking His Dark Materials trilogy, is a timeless and truly magical journey.
Lyra Belacqua and her animal daemon live half-wild and carefree among scholars of Jordan College, Oxford.
The destiny that awaits her will take her to the frozen lands of the Arctic, where witch-clans reign and ice-bears fight. Her extraordinary journey will have immeasurable consequences far beyond her own world…
Go back to Book Talk home.